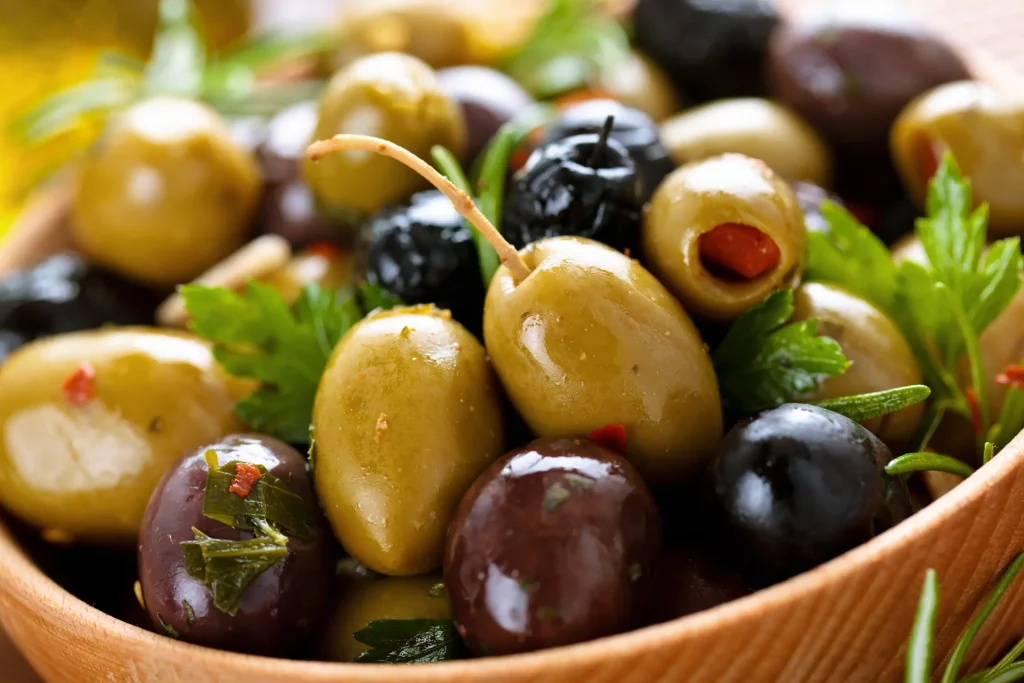 Spending time with family and friends always provides a great excuse for a good time and catching up with things. If the next meeting is at your home, some table olive snacks will make you the best host.
Types of olives for a snack
There are several varieties of table olives, and each one has something different to offer.
• Carbonell Manzanilla olives have a smooth, balanced flavor and their texture is very tender. They are ideal if your guests have a wide range of tastes, or if you plan to dress your olives later.
• Carbonell Hojiblanca olives have a flavor that changes: they taste sweet at first, leaving a slightly spicy flavor in the mouth. Their firm texture is perfect for satisfying the hungriest of palates.
• Last but not least, there are Carbonell stuffed olives. These olives are filled with red pepper, ham and anchovies. They are an exhilarating accompaniment for any type of drink.
These table olives are delicious on their own and can be consumed just like that. However, if you want to surprise people, you can create a dressing for Manzanilla and Hojiblanca olive types. For example, you can crush some garlic, add paprika, oregano and olive oil, and then leave the olives to macerate in the mixture for half an hour. Your guests are sure to be impressed by this grand reception.
A healthy and delicious snack is what transforms an average host into a supreme host. Remember to always have some olives stored in the cupboard at home, so that when you receive visitors unexpectedly you're able to offer a high quality snack that will not disappoint anyone.
Source: